Your friendly
Cambridgeshire
letting and sales
agency
Helping you to find tenants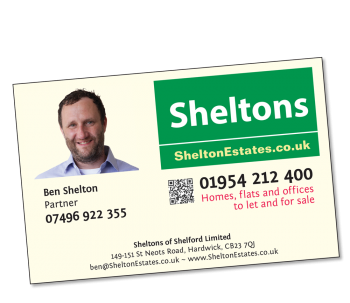 Shelton Estates was established in the summer of 2015 with one thing in mind – to provide excellent customer service at all times.
Every landlord, every tenant, every property is individual – and you and your property matter to us as though the property was our own.
And although we're a new company, Ben Shelton has years of experience letting out property.
We stick to what we are best at – providing services to people dealing with prime property in and around Cambridge.
We will always work in your best interests – and never promise you anything we cannot deliver.
We treat our clients as we would wish to be treated, so you always receive friendly, efficient and honest support and advice.
And we work with all the traditional values you would expect from a truly independent lettings agent, with the professional efficiency of a progressive, contemporary practice.